Course Details
The Health and Safety Awareness (HSA) course explores the main health and safety issues found on construction sites and how these affect your role. The course covers topics such as workers and employers' legal responsibilities, typical construction hazards and how you can work safely in a construction environment.
If you want your Green CSCS (Labourers) Card, then this is the right course. You can combine the Health and Safety Awareness course with our Health, Safety and Environment Test (CSCS computer test) on the same day for a reduced rate. Passing both these courses will allow you to order your 5-year CSCS Green Card.
Fast Line Training Services are also a CITB Approved Training Organisation which enables you to claim funding form the CITB Levy, effectively reducing the cost of your course. Just let us know your Levy number, and we can make the arrangements for you. Don't know if you're a CITB Levy payer, then give us a call and we can help?
With all our Site Safety Plus courses, you will receive all the required publications, registration and certification as part of the course fee. We have no hidden costs on our courses. Further, if you don't pass on your first attempt, you can attend for a second time, free of charge.
The CITB has produced some great Apps to help aid revision. Whilst they're expensive (£6), they're well worth the investment.
What do I learn on my Health and Safety Awareness Course?
The Health and Safety Awareness Courses covers the following areas of learning;
Workers' individual responsibilities for their own safety and the safety of others
Typical construction hazards and how these are controlled
How everyone can help achieve better practical standards of safety on site
Legal requirements and liabilities
Working at height
Manual Handling
Fire prevention
Work equipment
Occupational Health
This is a highly interactive course taught through case studies, classroom discussion, group work and individual or group presentations. There is a multiple-choice exam at the end of the course.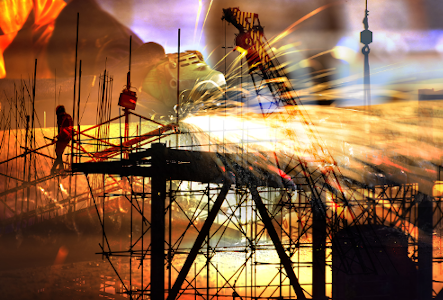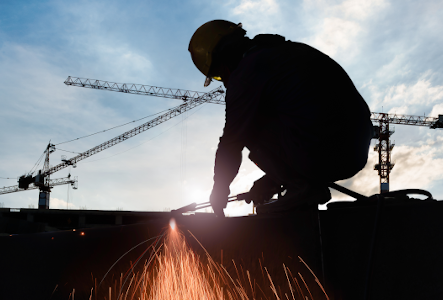 How you pass the Health and Safety Awareness Course:
Throughout the Health and Safety Awareness course, there are a series of individual and group-based activities that help solidify your learning. Our tutors are very experienced and can adapt their style, pace or terminology to help better aid your understanding. Feel free to talk to them if you have any concerns.
The pass rate at our centre is 98%, and if for whatever reason you don't pass the first time you can attend another course free of charge!
Check out our reviews on Google Reviews, Facebook and visit our Learning Portal.
Worried about the learning on this type of course? There's no need to be - give us a call and we'll happily provide reasonable adjustments to help you get the most from the course. We believe passionately in providing fair access to all learning opportunities.
How to book your Health and Safety Awareness Course:
How to book your Health and Safety Awareness course
You can book online for your Health and Safety Awareness course...
...or contact us directly for group bookings;
Call us on 020 8596 5121 if you need help, advice or wish to book over the phone.
Max number of people per Health and Safety Awareness Course: 18
Benefits:
More and more construction sites are requiring operatives to have an appropriate CSCS Card or certification. In the absence of an operative having a relevant NVQ or formal qualification, the Health and Safety Awareness course is the most appropriate course to help them obtain their Green CSCS Card. These are slowly becoming a mandatory requirement for all operatives working on medium to large sites.
Combining the Health and Safety Awareness course with the CSCS Test gives you a 5-year CSCS Card, all achieved in a single day.
Why Us?
Fast Line Training Services is the right choice, we are totally driven by your success, supporting you every step of the way towards gaining your qualification. The people who choose us enjoy their learning experience, you might be an individual seeking personal progression and development or a multi-national organisation. We have the expertise, resources and flexibility to deliver a complete professional service.
We pride ourselves on our learners' success, our metrics for success are based on the achievement of the people and companies we work with. We demonstrate this by offering all individuals and businesses a money-back guarantee. "NO PASS - NO PAY". It has taken 10 years to develop an association of quality training providers that share our values, only the very best trainers, advisors, mentors and industry experts get the opportunity to work with us.
Related Courses: