Course Details:
On this course, delegates learn both the technical theory behind the PAT testing procedure and how to carry out physical tests on different kinds of equipment. Delegates will also learn how to conduct thorough visual inspections, how to spot dangers and what is required to deem an electrical appliance as being fit and safe for use.
This course consists of a training room lecture, DVD presentation, written assessment, practical training and assessment.
Duration: 1 Day
What You Learn on your Portable Appliance Testing Course:
Our course covers all aspects of PAT testing and has a suitable mix of both practical and theoretical elements:
Why we carry out PAT Testing
Legal obligations
Principles of Electricity
Classification of Appliances
Electrical Dangers
IET Code of Practice
Recording Results
Types of PAT Tester
How to use a PAT Tester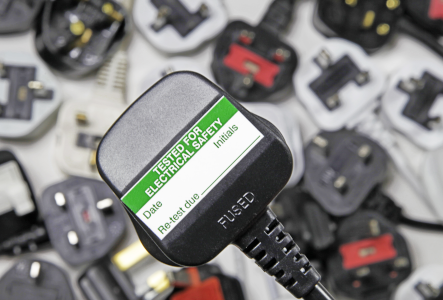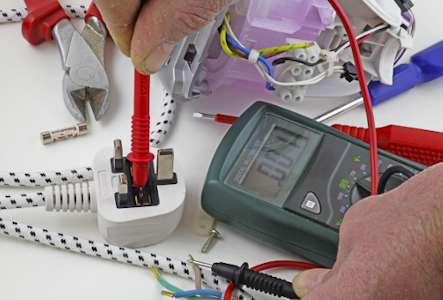 How to Pass your Portable Appliance Testing Course:
Throughout the course, delegates will participate in a series of verbal, written and practical assessments. We can provide additional learning support if required.
Check out our reviews on Google Reviews, Facebook and visit our Learning Portal.
Since the safe use of portable appliance testing tools require that delegates consult safety notices, read and thoroughly understand the manufacturer's instruction manual, English literacy and language comprehension are important requirements for any user.
Benefits:
You do not have to be an electrician to become a qualified PAT tester, our courses are open to anyone. With easy access from all areas of the South East, and thanks to the expert tuition provided you can learn how to perform PAT testing no matter what your background is.
Whether you're an individual required to carry out PAT testing or a larger organisation required to conduct testing of all your electrical equipment, Fast Line Training can provide the necessary training to make sure you are fully qualified as a PAT tester.
Why Fast Line Training?
Fast Line Training Services is the right choice, we are totally driven by your success, supporting you every step of the way towards gaining your qualification. The people who choose us enjoy their learning experience, you might be an individual seeking personal progression and development or a multi-national organisation. We have the expertise, resources and flexibility to deliver a complete professional service.
We pride ourselves on our learners' success, our metrics for success are based on the achievement of the people and companies we work with. We demonstrate this by offering all individuals and businesses a money-back guarantee. "NO PASS - NO PAY". It has taken 10 years to develop an association of quality training providers that share our values, only the very best trainers, advisors, mentors and industry experts get the opportunity to work with us.
Related Courses: