Course Details
All of our courses are fully accredited by the International Powered Access Federation (IPAF) and designed to provide relevant competence and expertise for all those operating Mobile Elevated Work Platforms (MEWPs) such as cherry pickers, scissor lifts, vertical platforms, static or self-propelled, telescopic and articulating booms. This particular double category course (3a & 3b) proves the delegate is competent to operate mobile, powered cherry pickers and mobile-powered scissor lifts.
Upon successful completion of the IPAF course, delegates will be awarded the PAL Card (Powered Access Licence), the most widely held and recognised proof of quality-assured training for platform operators in the world.
Duration: 1-day
What do I learn on my IPAF 3a & 3b Double Category course?
The IPAF 3a – Mobile Vertical is only one day in duration and covers the use of mobile scissor lifts (vertical personnel platforms).
The IPAF 3b – Self-propelled booms course is also one day in duration and covers the use of mobile booms (or cherry pickers).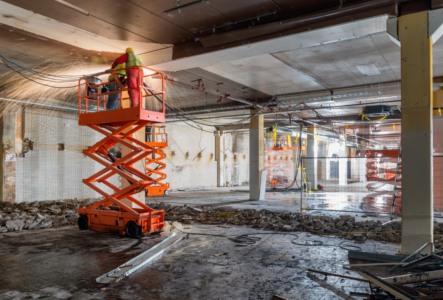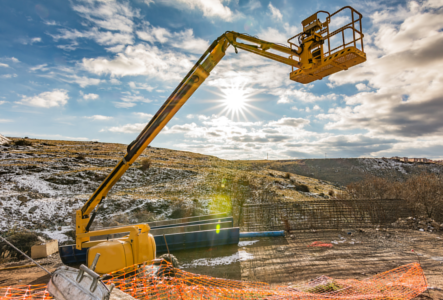 How you pass the IPAF 3a & 3b Double Category course?
The IPAF 3ba & 3b Double Category course consists of two key elements – theory and practical. The training course is split, focusing on each specifically. The theory modules are classroom-based and involve group activities, interaction and assessment. The practical involves instruction and application by the delegates.
Our tutors are very experienced and can adapt their style, pace or terminology to help better aid your understanding. Feel free to talk to them if you have any concerns. 
The pass rate at our centre is 98%, and if for whatever reason you don't pass the first time, you can attend another course free of charge!
Check out our reviews on Google Reviews, Facebook and visit our Learning Portal.
Worried about the learning on this type of course? There's no need to be – give us a call and we'll happily provide reasonable adjustments to help you get the most from the course. We believe passionately in providing fair access to all learning opportunities.
How to book your IPAF 3a & 3b Double Category course:
How to book your IPAF 3ba & 3b Double Category Course course
You can book online for your IPAF 3ba & 3b Double Category Course course...
...or contact us directly for group bookings;
Call us on 020 8596 5121 if you need help, advice or wish to book over the phone.
The maximum number of delegates on a single category course is: 6
Benefits:
Those who wish to operate MEWPs should be competent to do so. Over 100,000 operators are trained each year in IPAF accredited courses, making it the premier and most recognised award. There is no other certification scheme that is more widely accepted, and anyone wanting to add MEWP operation to their skill set must have an IPAF PAL Card.
The IPAF PAL Card lasts 5-years, so is outstanding value for money. Our national network of approved IPAF Centres makes us the premier choice of provider to help meet your requirements.
Why Us?
Fast Line Training Services is the right choice, we are totally driven by your success, supporting you every step of the way towards gaining your qualification. The people who choose us enjoy their learning experience, you might be an individual seeking personal progression and development or a multi-national organisation. We have the expertise, resources and flexibility to deliver a complete professional service. 
We pride ourselves on our learners' success, our metrics for success are based on the achievement of the people and companies we work with. We demonstrate this by offering all individuals and businesses a money-back guarantee. "NO PASS- NO PAY". It has taken 10 years to develop an association of quality training providers that share our values, only the very best trainers, advisors, mentors and industry experts get the opportunity to work with us.  
Related Courses:

IPAF 3a Mobile Vertical
IPAF 3b Self-propelled booms
PASMA Towers for Users
Health, Safety and Environment Test
SSSTS Initial
SMSTS Initial
Plant Courses
Level 3 NVQ – Operational Work Supervision
Level 6 NVQ – Construction Manager
Related Downloads: