More Info:
Our qualification is accredited by the leading Awarding Body within the Sector and is delivered via the City & Guilds Learner Assist software programme meaning you have complete flexibility in your learning and uploading of evidence. We don't cut corners to save pennies or make our lives easier. Our NVQs are of the highest quality and help you stand out from the crowd.
To complete your Level 2 NVQ in Rail Engineering (Operative) you'll need to work alongside our tutor who'll help you build a portfolio of evidence to prove your competence to operate as an engineer. This may involve things such as Risk Assessments, Briefings, Work Completion Reports and Safe System of Work Plans. You'll have discussions with your Tutor to extract your knowledge not easily put down on paper or uploaded to a computer. Our Tutor will also come visit you to see you working in a live environment.
The Level 2 NVQ in Rail Engineering (Operative) is a great qualification to have and is comparable in academic level to GCSEs. It's a significant piece of work, but with the support of our experienced tutors and the City & Guilds Learner Assist software (and mobile App), it makes the qualification easily obtainable for almost all aspiring or current supervisors.
All NVQs are made up of a number of 'building blocks' called units. In academic terms, you need a certain amount of these units to build your NVQ. Some examples are provided below.
We deliver hundreds of these qualifications per annum to all sorts of individuals and companies alike. If you have any questions, then don't hesitate to give us a call.
Duration: 6 weeks to 6 months
What You Learn on your Level 2 NVQ:
Your Level 2 in Rail Engineering (Operative) will cover a number of units that come together to build your full NVQ qualification. Example units may be:
Prepare to undertake duties in the rail industry
Carry out routine inspection of the Permanent Way infrastructure
Assist in preparing resources for Permanent Way activities
Monitor the performance and condition of Permanent Way assets
Restore plain line track geometry to operational condition
Implement and monitor safe working systems for Permanent Way activities as a Protection Master
Reinstate the work site after Permanent Way engineering activities
Undertake routine manual maintenance of the Permanent Way 
As you can see, some of these are very general and multiple types of evidence can be provided to address each of them. You work with our tutor to ascertain what evidence is best suited to your circumstances.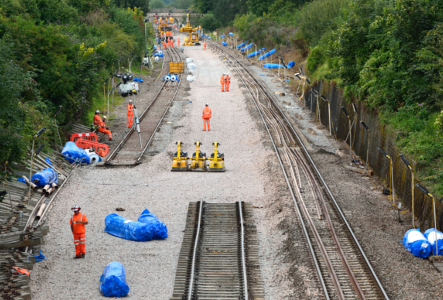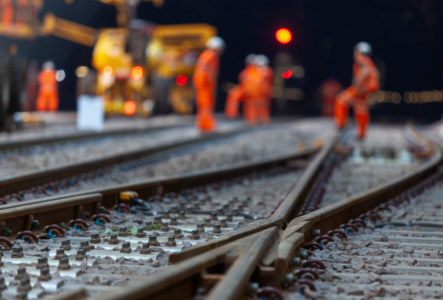 How to Pass your Level 2 NVQ:
This is not a college course where you come to our centre and sit in a classroom. This is a professional, fast track programme where we ascertain your competence via workplace assessment, seeing you in action and undertaking professional discussions to extract your knowledge and experience.
Check out our reviews on Google Reviews, Facebook and visit our Learning Portal.
Together with your tutor, you work together to build a portfolio of evidence that demonstrates your competence against the NVQ units. Once these are all ticked off, it's approved by EAL and you earn your Level 2 NVQ in Rail Engineering Operative. This is a qualification for life.
Benefits:
Those working on construction sites need to be competent when managing large teams and projects. This NVQ will also you to gain your Skilled Worker (Rail Engineering) CSCS Card. NVQ's are the prime route to obtaining your Skilled, Supervisor or Manager's CSCS Card. It showcases your underpinning knowledge of the basics that make up the relevant level of achievement for Skilled Workers, Supervisors or Managers. This is a lifelong qualification and for each 5-year CSCS Card renewal period you'll only ever need to take the Health, Safety and Environment CSCS Test.
Why Fast Line Training?
Fast Line Training Services is the right choice, we are totally driven by your success, supporting you every step of the way towards gaining your qualification. The people who choose us enjoy their learning experience, you might be an individual seeking personal progression and development or a multi-national organisation. We have the expertise, resources and flexibility to deliver a complete professional service.
We pride ourselves on our learners' success, our metrics for success are based on the achievement of the people and companies we work with. We demonstrate this by offering all individuals and businesses a money-back guarantee. "NO PASS - NO PAY". It has taken 10 years to develop an association of quality training providers that share our values, only the very best trainers, advisors, mentors and industry experts get the opportunity to work with us.
Related Courses: