Course Details
The first step towards achieving your COSS qualification is to gain experience and knowledge of working on the Railway as a PTS cardholder. You can attend the COSS course on your chosen date when you are ready to progress. Prior to attending you need to complete a pre-course workbook arranged by your Employer/Sponsor.
Your Railway Medical needs to be in date with a current Drug and Alcohol test. If you change Employer/Sponsor you will need to take a new Drug and Alcohol test, contacts us to book an appointment prior to attending your course or book online.
For pre-course reading download the COSS Rule Book Modules and Key point card free from our site.
Duration: 6 Days
What You Learn on your COSS Course:
The COSS course consists of theory and practical elements including:
PTS Recertification
Roles & Responsibilities
Emergency Procedures
AC/DC Electrical systems
Signalling systems
Positioning Lookouts
Line Blockages
Safety-Critical Communications
SWP Verification
Working in Possessions
OLP/CRP Permits
On successful completion of the COSS course, you are free to perform the duties of a COSS anywhere on the Network Rail Managed Infrastructure including Infrastructure Projects.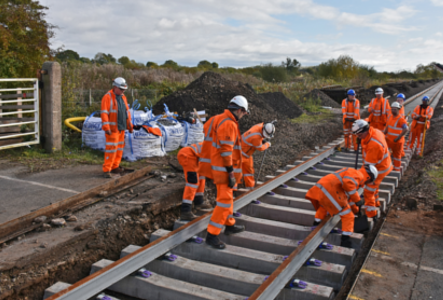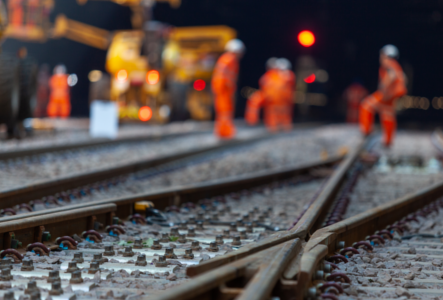 How to Pass your COSS Course:
Throughout the COSS course, there are a series of verbal, written and practical assessments. We can provide additional learning support if required. The pass rate at the centre for the COSS course is 98% and if you don't pass the first time, you can attend another course free of charge!
Check out our reviews on Google Reviews, Facebook and visit our Learning Portal.
The COSS qualification lasts for two years, within 4 months you must complete a minimum of 4 shifts during the mentoring period. Provided your mentor has signed your work experience logbook, you're eligible for a post mentoring on-site COSS assessment. To maintain your COSS competency an additional interim assessment must be carried out between 9-15 months from the date of your course, You will need to attend the COSS Refresher Course leading up to expiry.
How to book your COSS Course:
How to book your COSS Initial course
You can book online for your COSS Initial course...
...or contact us directly for group bookings;
Call us on 020 8596 5121 if you need help, advice or wish to book over the phone.
Max number of people per COSS Course: 8
Benefits:
PTS cardholders including COSS's range from all types of construction workers including trackworkers, tradespeople, Scaffolders, Engineers and Surveyors. The Railway has an excellent safety record with a focus on training so you can progress and take higher-level courses. The natural progression from COSS is to attend the Safe Work Leader conversion course (SWL 1).
Many people take a temporary job on the Railway but end up staying within the rail industry for the rest of their career. For the next 10 years, the government has released a huge amount of money to maintain and enhance the rail network. The first phase of the High Speed 2 project has created an additional 16,000 Railway jobs.
Why Us?
Fast Line Training Services is the right choice, we are totally driven by your success, supporting you every step of the way towards gaining your qualification. The people who choose us enjoy their learning experience, you might be an individual seeking personal progression and development or a multi-national organisation. We have the expertise, resources and flexibility to deliver a complete professional service.
We pride ourselves on our learners' success, our metrics for success are based on the achievement of the people and companies we work with. We demonstrate this by offering all individuals and businesses a money-back guarantee. "NO PASS - NO PAY". It has taken 10 years to develop an association of quality training providers that share our values, only the very best trainers, advisors, mentors and industry experts get the opportunity to work with us.
Related Courses: