Course Details
This Qualification meets the requirements of the Health and Safety at Work Act-Asbestos Regulations and fully meets HSE requirements and Railway group standards.
The Asbestos Awareness e-Learning Course can be completed at any time at work or home provided you have a computer with internet access, the duration of the course varies depending on experience and learning ability but usually doesn't take longer than two hours.
Duration: 2 hours.
What You Learn on your Asbestos Awareness e-Learning Course:
The Asbestos Awareness Course consists of theory and practical elements including:
Legal requirements related to asbestos in the workplace
Employee and Employer responsibilities relating to Asbestos Awareness
A history of the uses of asbestos
Asbestos awareness risk factors
Types of asbestos
The nature and properties of asbestos
Locations and uses of asbestos
Emergency procedures dealing with asbestos
Where to seek advice on asbestos risks
On successful completion of the Asbestos Awareness e-Learning Course, you are free to perform tasks that involve the potential to be exposed to asbestos in the workplace.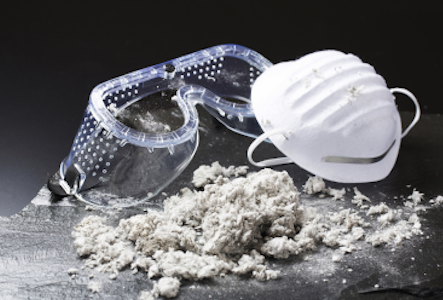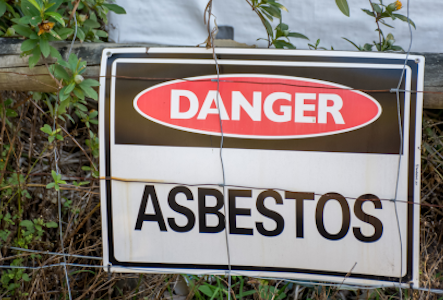 How to pass your Asbestos Awareness e-Learning Course:
The pass rate for the Asbestos Awareness e-Learning Course is 98% and if you don't pass the first time you can attend another course free of charge!
Check out our reviews on Google Reviews, Facebook and visit our Learning Portal.
How to Book your Asbestos Awareness e-Learning Course:
How to book your Asbestos Awareness e-Learning course
You can book online for your Asbestos Awareness e-Learning course...
...or contact us directly for group bookings;
Call us on 020 8596 5121 if you need help, advice or wish to book over the phone.
Benefits:
The key benefit of gaining your qualifications online is the flexibility to complete the modules at a time that suits your work and life commitments. The e-Learning modules are very popular with organisations that have large numbers of staff who have a heavy work-load with limited time to allocate training days. Gaining competencies online is extremely cost-effective for individuals, SME's and large businesses.
Certification:
Once you complete your first e-Learning course you will be issued a certificate and a Skills Competency Assessment Record Card (SCAR Card) this enables you to view your competencies at any location via a QR code, additionally you receive a login to your personal learning management portal which is hugely beneficial for compliance and safety audits in the workplace. For more information on the Skills Competency Assessment Record and Learning Management Portal call us and one of our specialist advisors will walk you through the process.
Why Us?
Fast Line Training Services is the right choice, we are totally driven by your success, supporting you every step of the way towards gaining your qualification. The people who choose us enjoy their learning experience, you might be an individual seeking progression and development or a multi-national organisation. We have the expertise, resources and flexibility to deliver a professional service.
We pride ourselves on our learners' success, our metrics for success are based on the achievement of the people and companies we work with. We demonstrate this by offering all individuals and businesses a money-back guarantee. "NO PASS - NO PAY". It has taken 10 years to develop an association of quality training providers that share our values, only the very best trainers, advisors, mentors and industry experts get the opportunity to work with us. 
Related Courses: