Course Details
On successful completion of the Emergency First Aid at Work eLearning course, you will be able to perform the duties of a first-aider in the workplace. This online Emergency First Aid at Work course covers all the requirements stipulated by the Health and Safety at Work Act (First Aid) Regulations 1981 as well as HSE requirements.
When you book the course, you'll be emailed and personalised link which enables you to undertake the course. Once successfully completed, you'll be emailed your certificate of completion straight away, ready to prove your competence.  
Duration: Up to 3 Hours
What You Learn on your Emergency First Aid Course:
The course consists of theory and practical elements including:
Roles and responsibilities of a first-aider
Assessing an emergency first aid situation
CPR and AED
Administering emergency first aid to a choking casualty
Dealing with shock, burns, scalds and bleeds.
Performing emergency first aid for minor injuries
On successful completion of the Emergency First Aid at Work course, you are free to perform the duties of an emergency first-aider in a variety of working environments.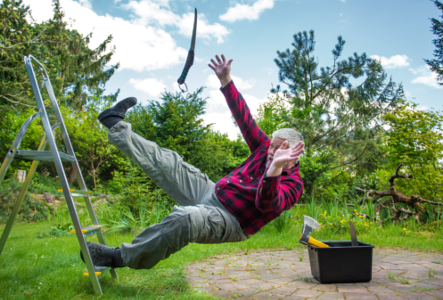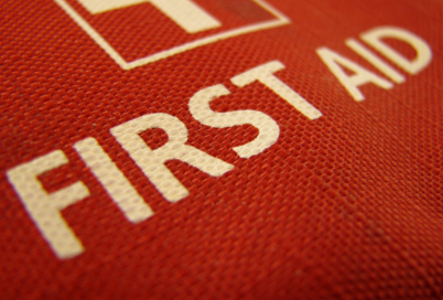 How to pass your Emergency First Aid at Work Course:
The pass rate at our centres for the Emergency First Aid at Work course is 98% and if you don't pass the first time you can attend another course free of charge!
Check out our reviews on Google Reviews, Facebook and visit our Learning Portal.
How to Book your Emergency First Aid at Work Course:
How to book your Emergency First Aid Course course
You can book online for your Emergency First Aid Course course...
...or contact us directly for group bookings;
Call us on 020 8596 5121 if you need help, advice or wish to book over the phone.
Online Course
Benefits:
The benefits of online learning are multiple. Firstly, it is the most cost-effective way of gaining your Emergency First Aid Certificate. Furthermore, you can complete the course in the comfort of your own home if you so wish. You can also pause the course whenever required and come back at a more convenient time, and easily review any areas that you may find more challenging, helping ensure you have full comprehension of the learning material. All our eLearning courses are built to include multiple formats of delivery, from "pop quizzes", "talking heads", text and video, ensuring all learning styles are adequately catered for. 
Why Us?
Fast Line Training Services is the right choice, we are totally driven by your success, supporting you every step of the way towards gaining your qualification. The people who choose us enjoy their learning experience, you might be an individual seeking progression and development or a multi-national organisation. We have the expertise, resources and flexibility to deliver a professional service.
 We pride ourselves on our learners' success, our metrics for success are based on the achievement of the people and companies we work with. We demonstrate this by offering all individuals and businesses a money-back guarantee. "NO PASS - NO PAY". It has taken 10 years to develop an association of quality training providers that share our values, only the very best trainers, advisors, mentors and industry experts get the opportunity to work with us. 
Related Courses: